Now that we are a couple of months into 2018 I wanted to share some of our favorite picture books that have been published so far this year!
We have previously shared our absolute favorite picture books from 2017 and the ones from 2016. I already feel like I know some of these books will be making it onto the final 2018 list!
Even though I enjoy reading when it comes to picture books I've noticed that I am drawn to books that don't have a lot of words on one page. Is that weird of me? It probably is . . .
Anyway, the books on this list are our favorites from 2018 so far, there have been some good ones, I can tell it's going to be another great year for picture books!
Update: You can now check out part two of The Best Picture Books of 2018 here.
Have you read any great books that have been published this year?
Let me know in the comments, we will definitely want to check them out.

Which of these books are you going to be checking out first?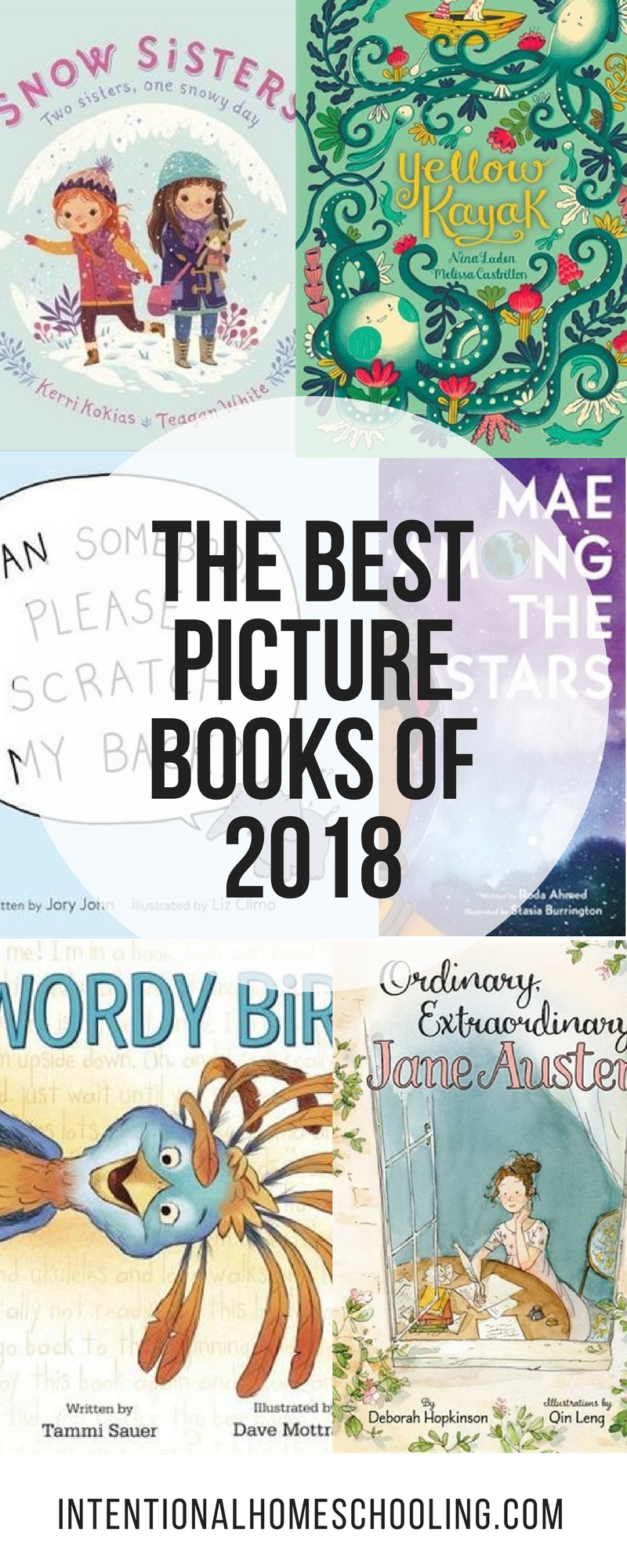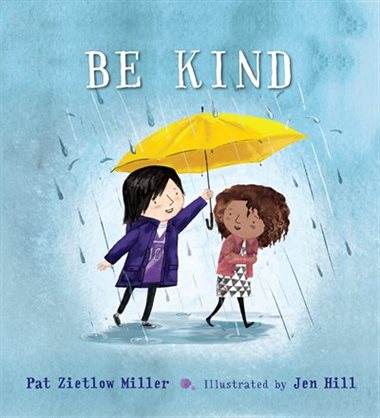 Kindness is always something we are working on teaching our children, isn't it?! This book is a good one!
When Tanisha spills grape juice all over her new dress, her classmate wants to make her feel better, wondering:
What does it mean to be kind?
From asking the new girl to play to standing up for someone being bullied, this moving story explores what kindness is, and how any act, big or small, can make a difference―or at least help a friend.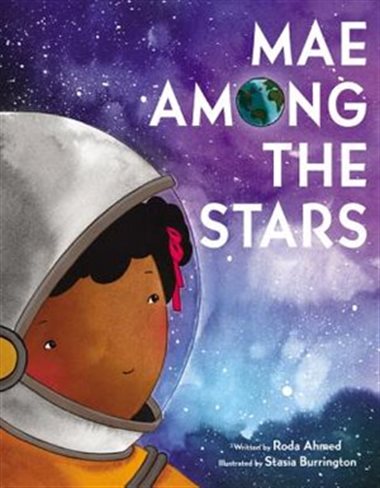 I love books that teach kids to dream big, this one has the reaching for the stars.
When Little Mae was a child, she dreamed of dancing in space. She imagined herself surrounded by billions of stars, floating, gliding, and discovering.
She wanted to be an astronaut.
Her mom told her, "If you believe it, and work hard for it, anything is possible."
Little Mae's curiosity, intelligence, and determination, matched with her parents' encouraging words, paved the way for her incredible success at NASA as the first African American woman to travel in space.
This book will inspire other young girls to reach for the stars, to aspire for the impossible, and to persist with childlike imagination.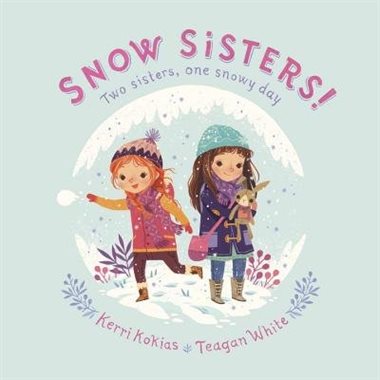 This book is adorable. Since I have one boy and one girl we read it as "Snow Siblings" and it was funny because each of my children each chose a different character they related to.
When snowflakes fall, two sisters react very differently. One is excited and the other is wary. The first sister spends the morning outdoors, playing until she's all tuckered out. Meanwhile, the second sister stays indoors, becoming ever more curious about the drifts outside. Soon, they switch places, and spend the second half of the day retracing each other's footsteps. But each sister puts her own unique spin on activities like sledding, baking and building.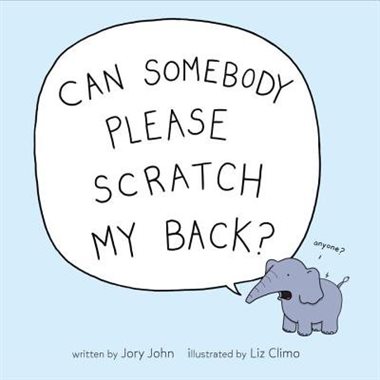 Jory John is back with another funny book, we always enjoy his books.
Persnickety Elephant has an itch–a big one–and he can't reach it! While he isn't above asking for a little help, no one is up to the task. Turtle is too lazy, Snail is too slimy, and Alligator… well, Elephant isn't sure he wants his assistance. Does Elephant have to do everything himself?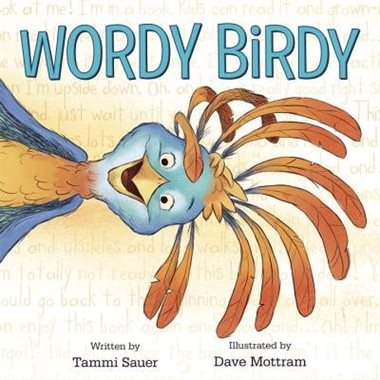 Um, anyone else have a child that likes to talk more than listen? If so, you'll enjoy this book!
Wordy Birdy LOVES to talk. "Hello, sunrise. Hello, pink sky. Hello, orange sky. . . ." But does she love to listen? NOPE. One day, while she's walking through the forest, her gift of the gab gets her into hot water: "That's a pretty tree and that's a pretty tree and that's a pretty danger sign and that's a pretty tree. . . ." Will this inattentive bird walk right into danger? Will her faraway thoughts lead her along a path of doom? It's up to her long-suffering, heard-it-all-before pals Squirrel, Raccoon, and Rabbit to save their distracted friend.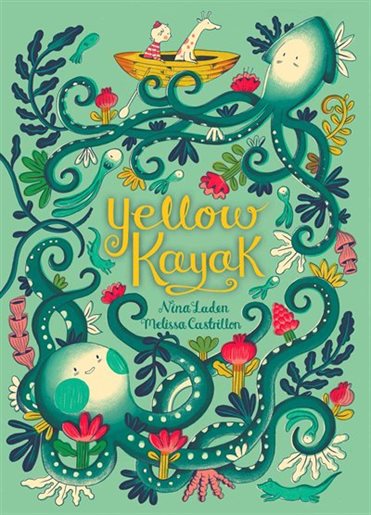 You just never know what a new day will hold if you are brave enough to find out. On one quiet afternoon, a boy and his special friend's unexpected adventure bring joy and excitement and sights never imagined. And the best part of any adventure is returning home with stories to tell and you best friend at your side.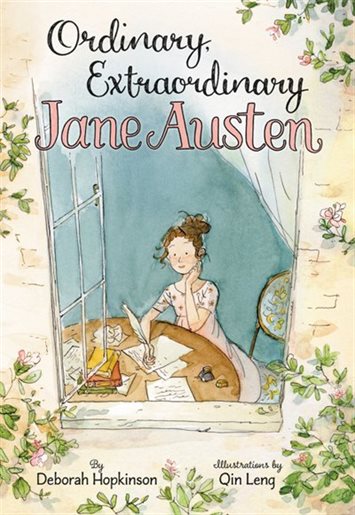 It is a truth universally acknowledged that Jane Austen is one of our greatest writers.
But before that, she was just an ordinary girl.
In fact, young Jane was a bit quiet and shy; if you had met her back then, you might not have noticed her at all. But she would have noticed you.
Jane watched and listened to all the things people around her did and said, and locked those observations away for safekeeping.
Jane also loved to read. She devoured everything in her father's massive library and before long, she began creating her own stories. In her time, the most popular books were grand adventures and romances, but Jane wanted to go her own way…and went on to invent an entirely new kind of novel.
What have been your favorite picture books published so far this year?